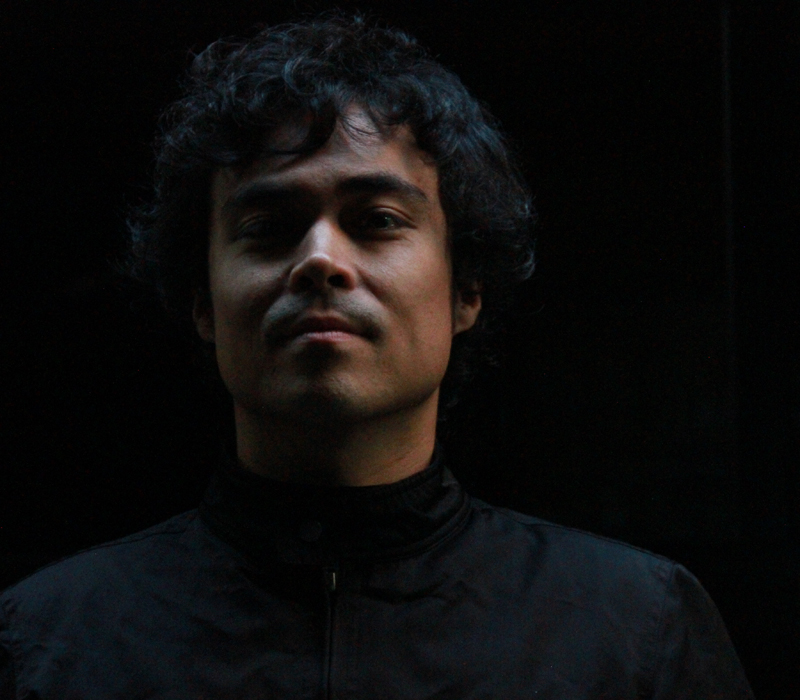 Born in the small town Wittenberg, Germany, in 1980. The Berlin-based Techno producer and DJ, has been working in the scene as DJ/ Live Act, producer and remixer since 1995. Ray Kajioka is best known for his releases on Kanzleramt Music, as well as for his remixes for Joel Mull, Dave Clarke, Secluded, Elbee Bad, Estroe, Alexander Kowalski, Marc Romboy, SIS, Pan-Pot, Pawas, Beroshima and more.
A distinguishing and striking aspect of his music is certainly the warm spheric and impulsive sound, which is constantly present in all his productions. Ray's live and DJ-performance encompasses all the elements of today's modern Techno/Nu-House, but has its feet firmly planted in the roots of the Detroit-vibe. "The typical Ray-sound" is appreciated all around the globe and had taken him to events international-wide.
Available for DJ set or Live.
Travel from Berlin if not a share.
Bookings: linda@parabelmusic.se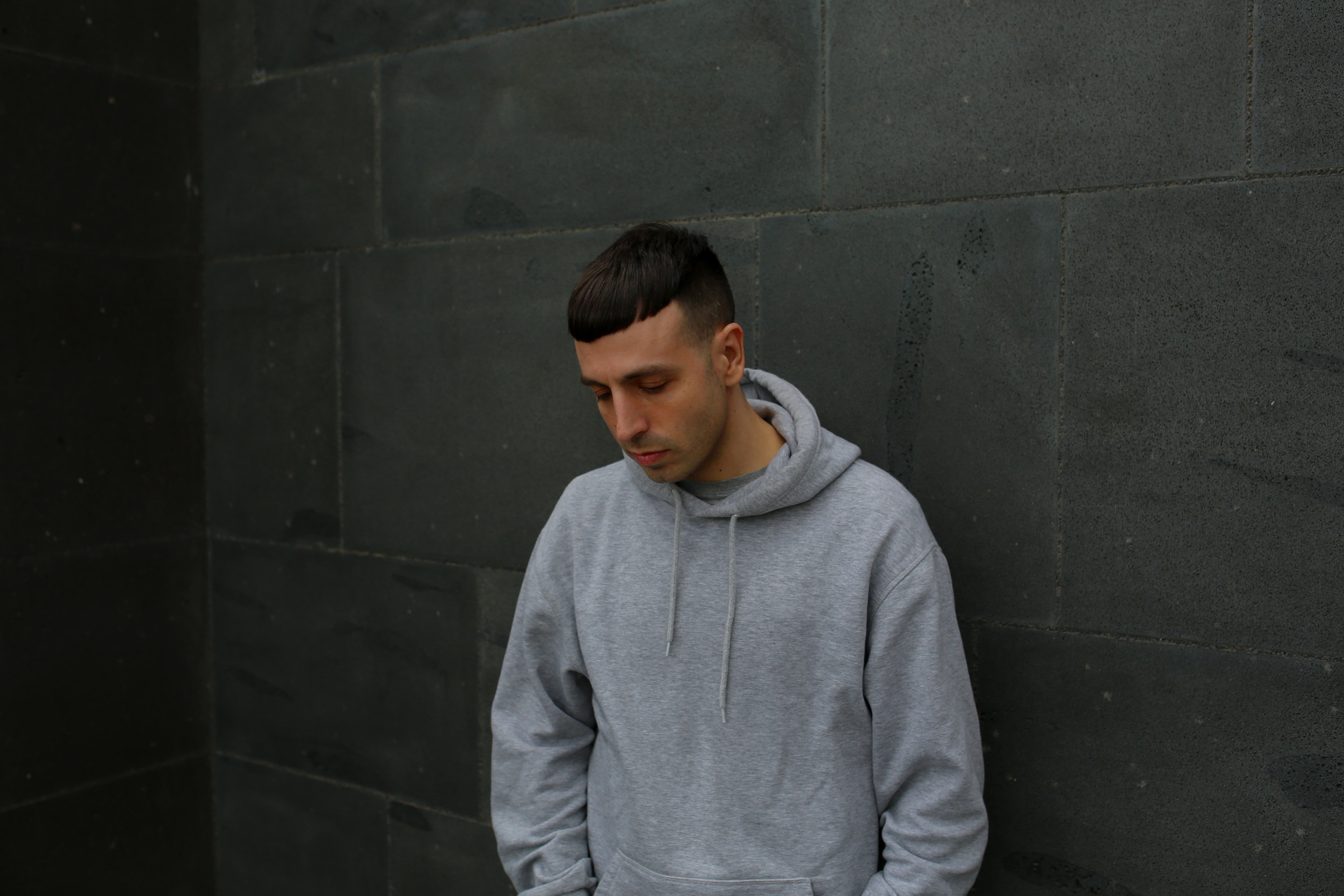 Always committed to the music and with the ability to smoothly transmit the different levels of intensity, with a tireless study of
the diversity of rhythms and the different genres within dance music, Leiras has grown to be one to keep an eye on in the international techno scene. Born in the north of Spain, he came across clubs like 'La Real' and 'El Jardin' in early 2000. Two clubs important to the history of techno music within Spain, and more so, also important to Leiras musical background, as they influenced him and his artistic career in a fundamental way.
Being the mind behind 'Ownlife', a record label focusing on the most visceral, hypnotical and sometimes experimental techno music, he created a home mainly for his own productions, but also a space with the freedom to express his own particular vision of dance music. With this in mind, Ownlife is also a platform to showcase Leiras favorites producers at the time.
As a DJ he is influenced by different styles in electronica, which clearly shows at the time when he propounds his own sound from the DJ booth. He always establishes a bridge in between the past – the purity of the first works of pioneer techno producers, and the future – visible in the advanced character of the vanguardist productions of different artists these days. This compromise with the continuous music digging, the one created in the past by authentic visionaries, is what inspired him to create the sublabel "SELD" based on one single concept; to perpetuate the legacy of some of techno's pioneers, and bringing back the attention to music that keeps the pure character and commitment it was created with.
During the past years, Leiras work has brought him to clubs all over the world, from Europe to Asia and all the way to South America, playing at respected clubs and festivals.
Available for Live or DJ sets.
Travel from Berlin if not a share.
Bookings: sara@parabelmusic.se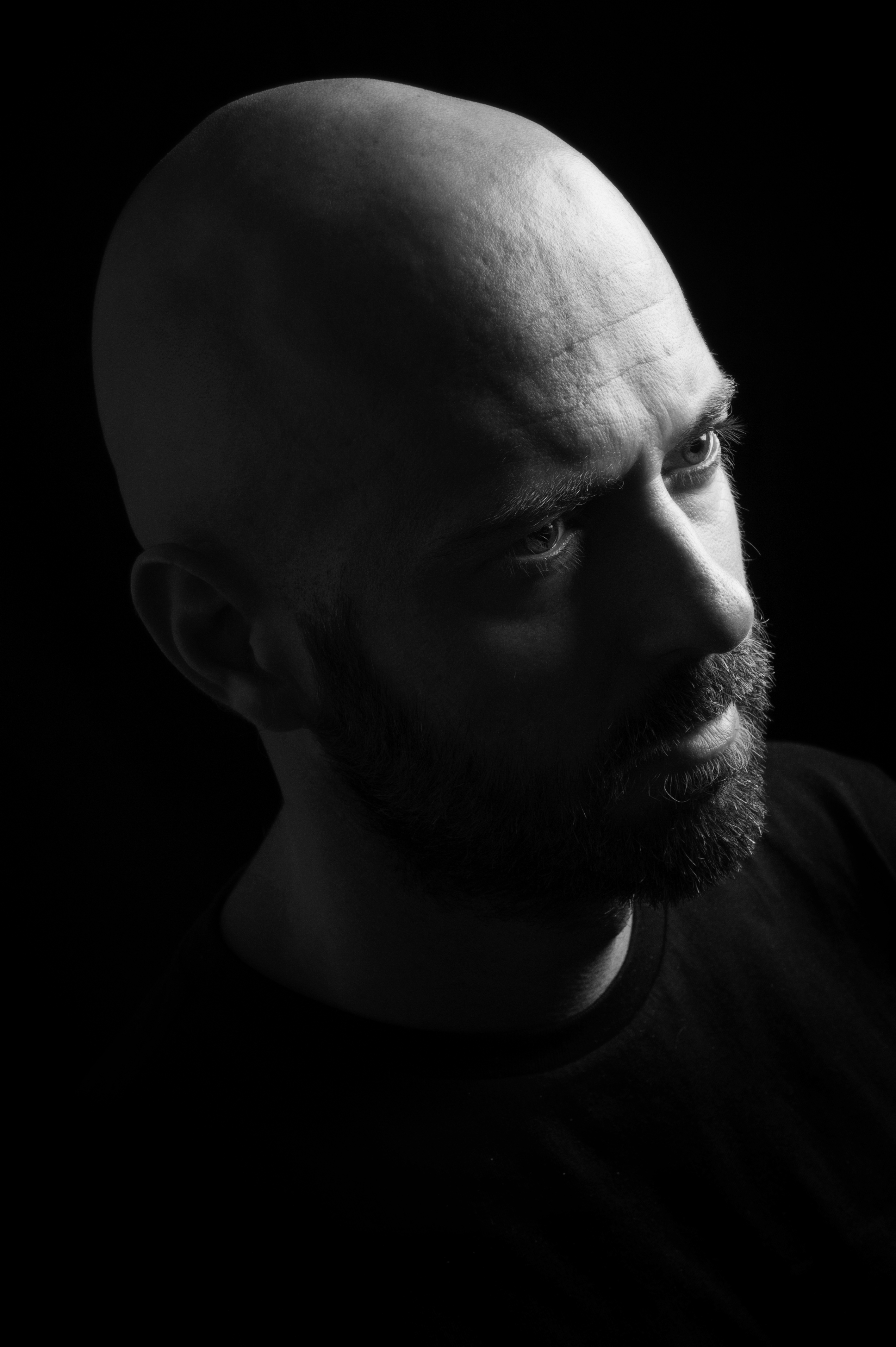 Fabrizio Lapiana is a well-known fixture on the contemporary Italian techno scene. His musical career started in his hometown Rome where he began collecting vinyl and DJ'ing in the early 90's.
After being mainly active on the local scene, Fabrizio in 2008 started producing and founded his own imprint, the well renowned Attic Music. The label quickly expanded from hosting just Fabrizio's work into also releasing other artists fitting his personal definition of techno. To date Fabrizio has over two handfuls of releases, Attic Music serves as home to some of these, but also other respected labels such as ARTS, Figure Jams and M_Rec Ltd to mention a few. His productions are often dark and hypnotic, yet at times they have brighter melodious elements, with each of these components smoothly entering as the tracks unfold.
However playing records to a live audience is still his favourite element. Fabrizio has honed and perfected his deejaying skills for over two decades, therefore being famous for his immaculate mixing technique. To create the setting he prefers, his sets travel from deeper to harder techno, darker pieces are introduced to more melodic ones and acid or old school gems get updated with new unheard material – these are some of the key ingredients for Fabrizio while creating an intimate journey for the listener.
Lapiana's latest achievement as a composer is his debut album "Intraverso" released in February 2018. With this collection of nine songs the artist departs from his previously dancefloor-focused work into something new and far more personal than where he has ever been before. The album shows slower, down-tempo, ambient influenced and more thoughtful compositions, unraveling light, darkness, happiness and sadness. "Intraverso" reveals an artist shedding another layer of himself, showing a softer more vulnerable side to the world.
Available for DJset.
Travel from Berlin if not a share.
Bookings: linda@parabelmusic.se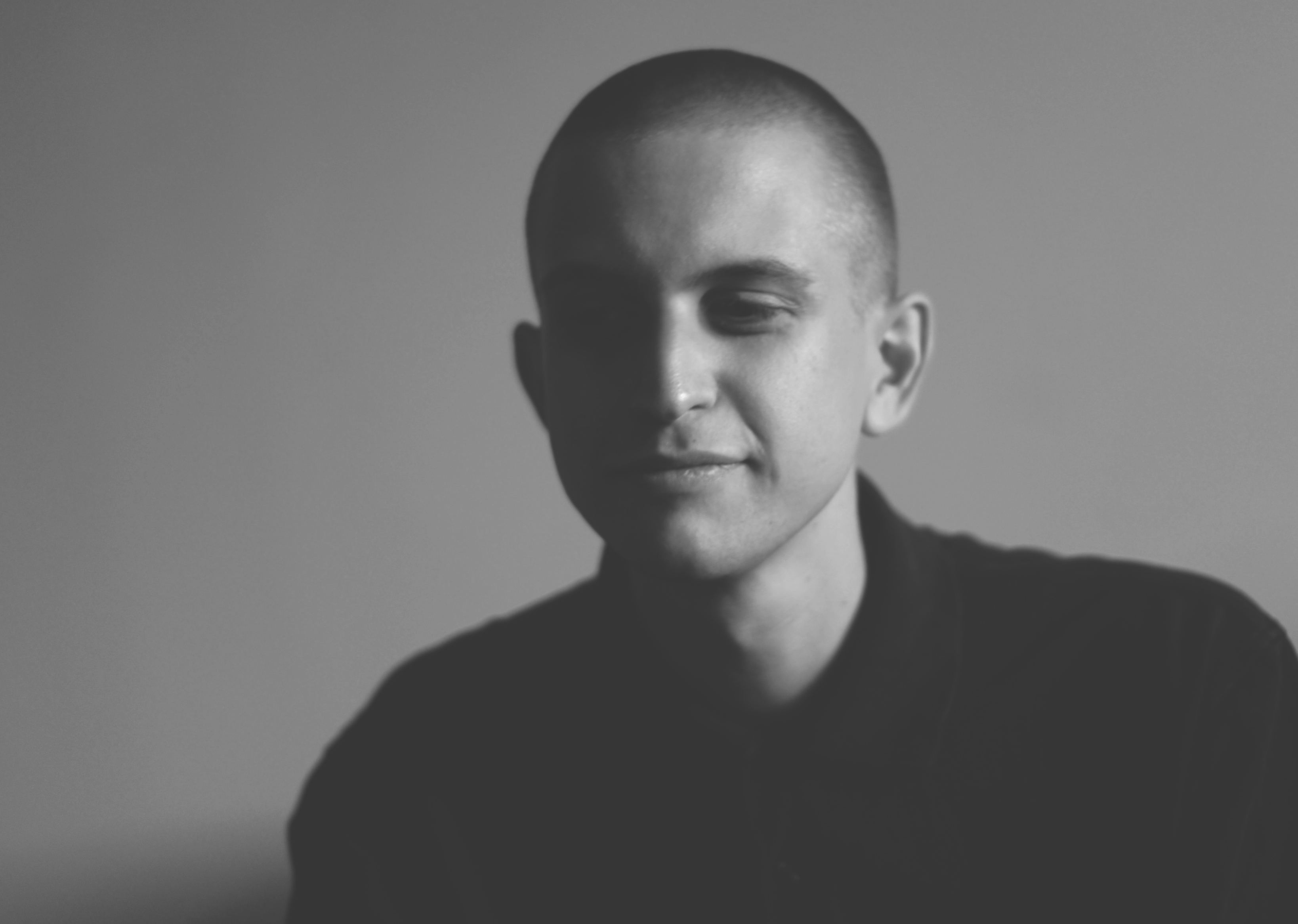 Emerging as one of the leading lights in modern Techno, Patrik Eriksson AKA Dold has risen through the ranks and become both respected and admired, not only in his native homeland of Sweden but across the Electronic music community as a whole.
Alongside live performance partner, Kuf – Eriksson established Arsenik in 2015, an outlet primarily dedicated to housing the pair's own productions – but that has subsequently developed over the years to welcome in new artists, and as such become a widely supported source of dance-floor focused music.
As a producer, Eriksson's productions exist at a potent aesthetic crossroads – looking both simultaneously at the more cerebral tenets of those outlier genre's – namely Ambient, IDM & Electro – and uncompromising loop Techno with an intriguing subtlety – suggestive of a dynamic artist with a rich, deep palette capable of capturing truly unique introspective moments and translating them into an array of sonic experiences.
This young DJ & live performer bears all the hallmarks of Stockholm's most recent success story – an artist at an exciting intersection in his career with a bright future unraveling. Whilst existing output on Arsenik, Blue Hour and MindTrip might already be turning heads across the Techno landscape – one feels the very best is yet to come.
Available for DJ or LIVE set.
Travel from Stockholm ARN if not a share.
Bookings: sara@parabelmusic.se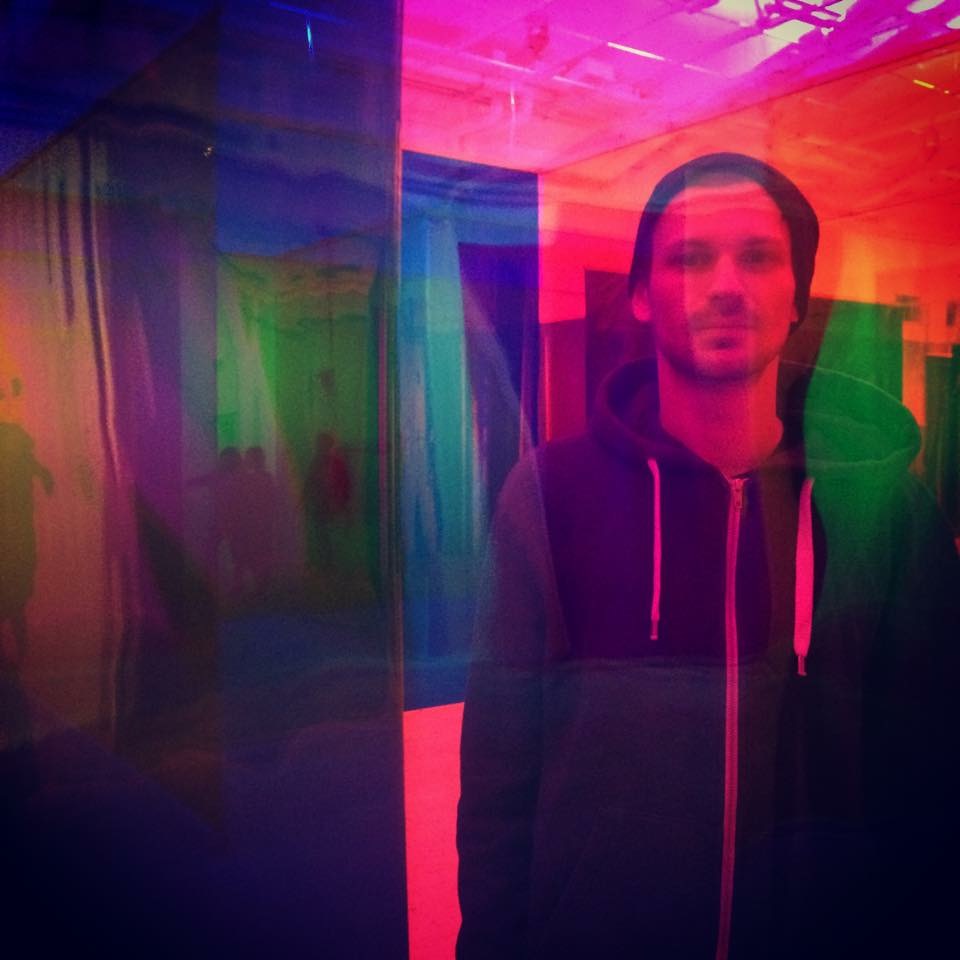 Benjamin Mull was seduced by the dark sounds of techno since an early age. Infuenced and surrounded by the nineties techno hero's such as his older brother Joel Mull and Cari Lekebusch there was no doubt he was gonna follow the same path. Benjamin has become a reference on the Stockholm underground techno scene in the latest years with different projects, Club Backdoor, Underground Raves,and recently with his own label call MOLN Records.
His music reminds of a stripped-down dancefloor minimalism combined with a hypnotic deep and a heavy groove, he really has found his own and really personal sound and style on his sets and productions With his recents releases on Krill Music and on Parabel Records, Benjamin is for sure one of Sweden's latest talents to look out for.
Available for Dj-set.
Travel from Stockholm ARN if not a share.
Bookings: linda@parabelmusic.se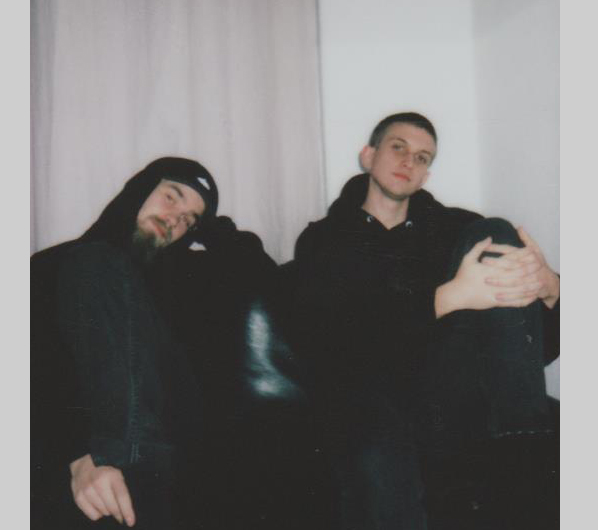 The Swedish duo Kuf & Dold have in their collaborative and solo efforts, along with their record label Arsenik, turned many heads in the techno scene worldwide. The reason is their seemingly impossible endeavor: a unique take on original techno. The results are simply stunning, being equally functional as transcendental.
A unique chance to take part of Swedish techno history in the making.
Available for Live-set.
Travel from Stockholm ARN if not a share.
Bookings: sara@parabelmusic.se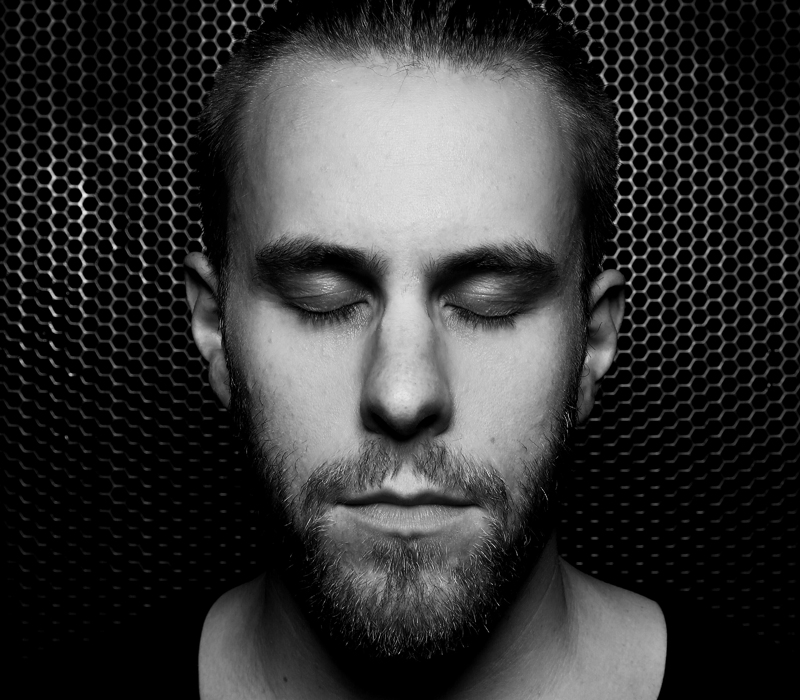 Petter B is a Swedish DJ and producer based in Gothenburg and started out behind the decks back in 1996. 2012 he re launched his solo career after having been a part of the techno duo "Hertz" for ve years. Adam Beyer was the first to sign Petter B's solo material to his well-known imprint Drumcode.
In 2013 Petter started his own imprint Bond. Bond is the result of the way he dj:s and thinks of music as a DJ. The way Petter sees it, all music has a purpose and makes out building blocks in his DJ performance. The driving idea behind Bond is therefor to create those blocks rather than complete full-on productions. When using these blocks the perception of a track can be changed every time it is played depending on how they are combined.
The unique bond that is created when tracks, loops and sounds are combined live is what fascinates Petter B as a DJ. Even though Bond is a young label, it has gained great support from many names in the techno scene. Up until today Petter B has released lots of tracks and remixes under diferent names and on various labels around Europe. His success in the industry has led to frequent gigs at events and clubs throughout the world.
Available for DJ set.
Travel from Gotenburg Landvetter, if not a share.
Bookings: linda@parabelmusic.se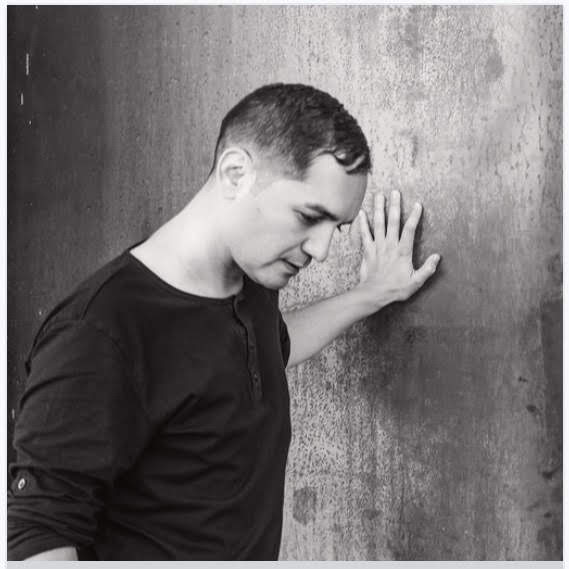 Alexi Delano 's music production dwells in perfect balance between shiny minimalism and dark vivacious techno. With more than two decades on stage, he has been able to combine different roots and facets of the contemporary music scene.
Born in Chile, raised in Sweden and later on adopted by New York City, Alexi was part of the Swedish wave of electronic music producers of the mid 90's such as Adam Beyer, Cari Lekebusch, Jesper Dahlback and Joel Mull. Moving from Scandinavia to New York influenced him to combine the heavy compressed Swedish sound with the vibrancy of the creative music scene of Brooklyn.
Throughout his music career, Alexi has been nominated for the Swedish Music Award 'P3 Guld' (an alternative to the Swedish Grammy), produced six albums and released countless records on established labels such as the iconic Swedish label SVEK, Plus 8, Minus, Hybrid, Drumcode, Visionquest, Spectral Sound, Get Physical, Poker Flat and many more. With a music production and DJ style swinging between house and techno, he is consistently reinventing himself with each new release.
Alexi now resides in Amsterdam where he has both re-launched his label AD limited and is prolifically producing music for a variety of projects whilst touring internationally.
Available for DJ-set.
Bookings: sara@parabelmusic.se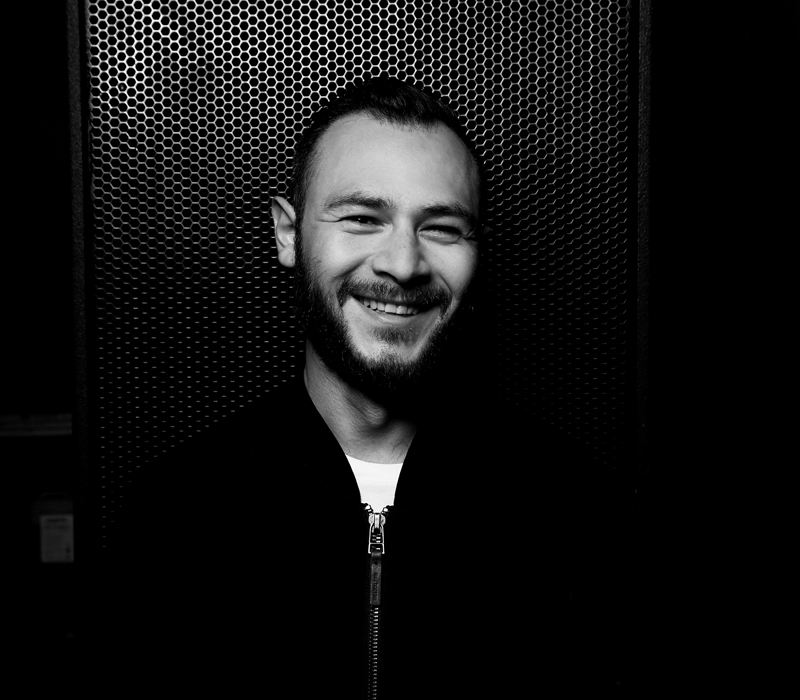 With releases spanning over 15 years on labels like Parabel, H-Productions, Stockholm LTD, Invites Choice, Odd-Even, his label SAND, remixes for pop bands like Svenska Björnstammen and collaborations with artists like The Persuader, Jesper Dahlbäck, Cari Lekebusch and Nihad Tule, Nima Khak has established himself as one of the main pillars of the Stockholm underground scene. With a touring schedule that has brought him to all corners of the planet, he has been one of the main exports of the modern Swedish techno sound. His tracks are often inspired by the emotional state of a dancefoor set in a trance with heavy use of classic drum machines and synthesizers. On his debut album "Vessels of Clay" he explores the meditative and experimental side of music with heavy inspiration by Suf mysticism poetry from the likes of Omar Khayyam, Rumi and modern masters like Sharam Nazeri in which he incorporates feld recordings, drones, and a minimalistic soundscape to create a deep inward exploratory state.
Available for DJ set.
Bookings: linda@parabelmusic.se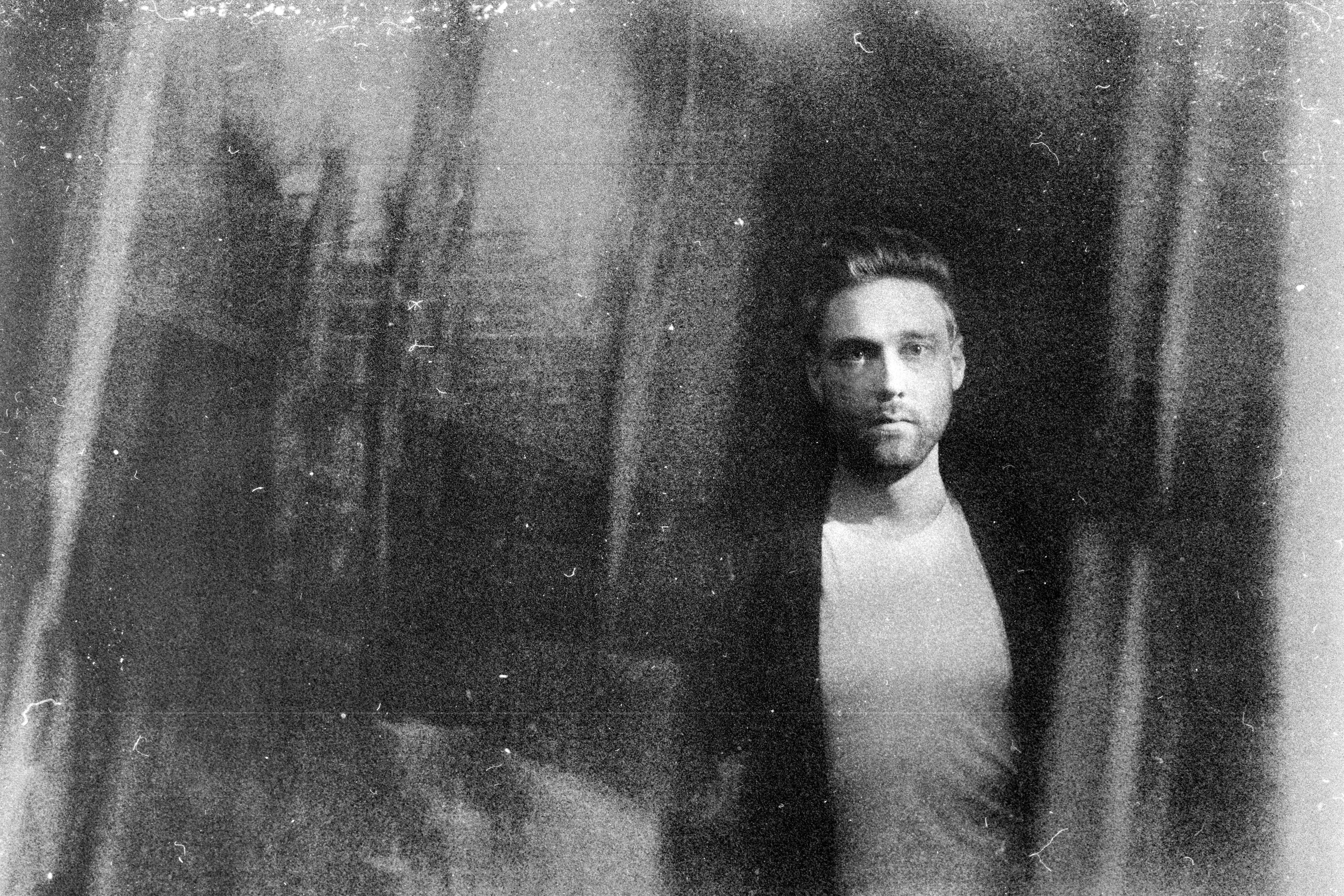 One interesting fact about hypnosis is that those most receptive to it are not the gullible and weak minded.
On the contrary, people of high intelligence and self-control are more likely to fall under the spell. According to psychologist Jeremy Dean, this is because the key to entering a hypnotic state is concentration. On the other hand, it's also about the ability of letting go. A combination of focus and release. Patrick Siech's process as an electronic music creator could well be described with the same words: Focus and release.
Patrick has built an entire Eurorack modular system around the philosophy of letting go of the controls and let the randomness of his machines lead the way – to act more as a listener than a producer or a technician.
Many DJs and artists swimming in the deep end of the house and techno pool are often said to be "taking the audience on a journey". Patrick Siech, however, lets his vast array of music equipment take HIM on a journey – as much machine soul as possible with just enough human interference. Instead of acting the part of the bold explorer, in charge of a musical expedition into the unknown, Patrick Siech takes on the roll of the creative travel reporter, carefully listening, selecting and editing the exceedingly long live takes this approach yields. The result is a musical body full of life, quirks and unpredictability cleverly organized by Patrick in such a way as to function as a hypnotic and mind-altering force on any dance foor.
"I believe the entire purpose of the techno genre is to explore and create sounds, beats and settings that take peoples minds away from reality", Patrick says.
"Combining this with dance and the club setting, you get a very powerful form of escapism. I love the possibility and also the demand for boundary pushing sound creation and exploration, that I believe is needed to constantly propel the genre forward. Escaping reality and reaching diferent states of mind through ritual music has been around for ages, but with help of synthesised sounds and experimentation, you are able to reach the next level of mindfuck."
To be sure, this is what Patrick Siech has been aiming for from the very start. He begun spinning records in southern Sweden in the late '90s, making a name for himself as a club promoter and skilled DJ.
Almost twenty years later, this close connection and avid respect for the dance foor and its multitude of inhabitants is still at the very core of Patrick's enterprise both as a DJ and a producer.
To connect with the crowd at an almost primal tribal level, to create a vibe of togetherness and exclusiveness, to hypnotize and unite all the individuals in the dance foor into one single collective mind.
These are the goals of Patrick Siech. Witnesses from countless secluded afterhours parties in Stockholm or Malmö can testify to his success, as can thousands of Berlin dancers in prestigious clubs like Berghain, Panorama Bar or Tresor. Once the connection is made, the capacity or prestige of the venue is nothing – the vibe is everything
Available for DJ set.
Travel from Kastrup Copenhagen if not a share.
Bookings: linda@parabelmusic.se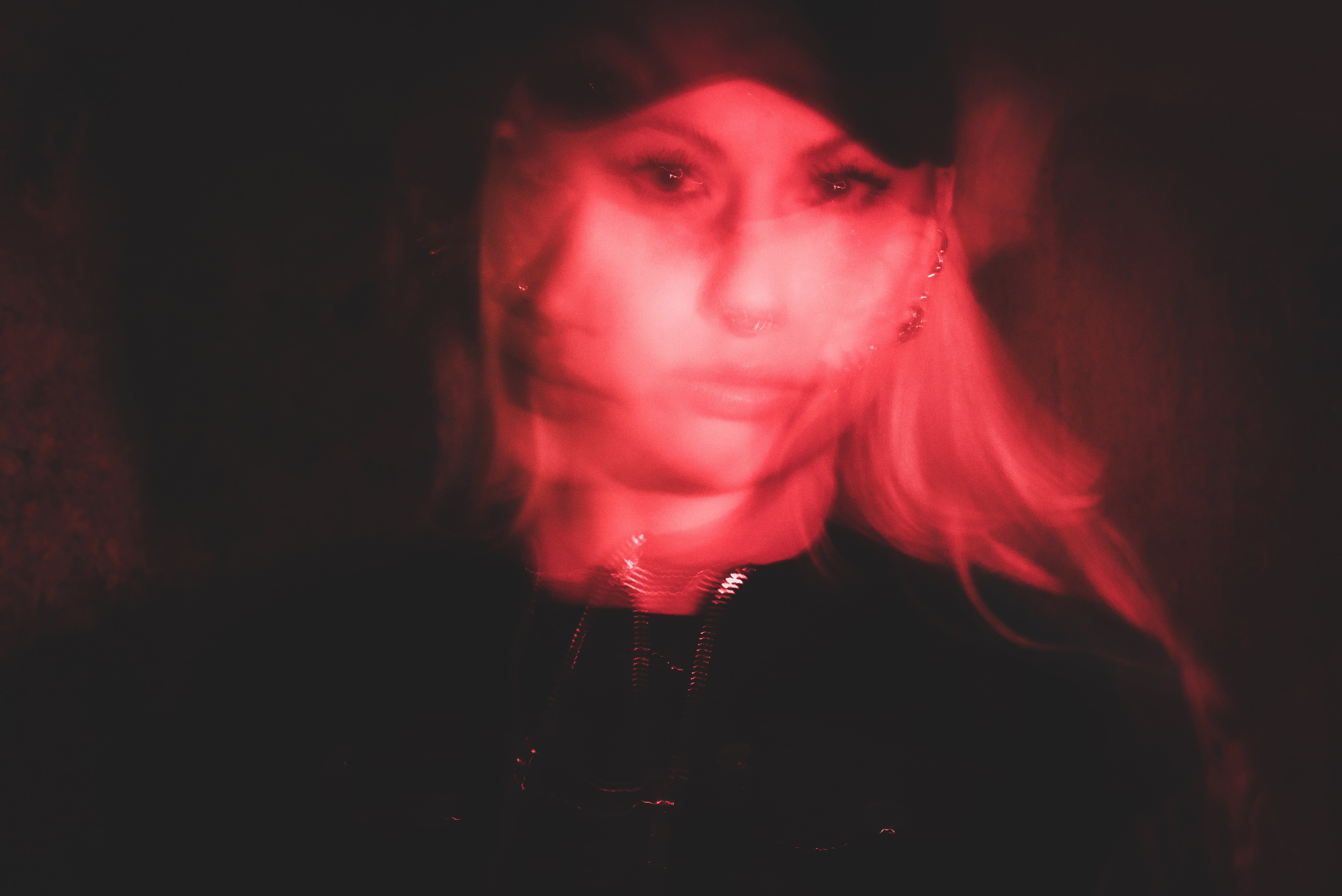 Born in Stockholm Lego got by the age of 16 enchanted by the track Pass This On produced by the Swedish sibling duo The Knife, and from this moment on she fell in love with electronic music. She started to explore the techno scene in Sweden as well as world wide which soon inspired her to start doing underground raves and monthly club nights in different clubs in her hometown.
In 2012 the will of spreading her own favourite tunes lead her into the DJ-booth. Her driving, trippy and hypnotic sets have since then taken her to festivals like Exit in Serbia, Eden Hill Festival in Taiwan, and Volt in Uppsala, as well as clubs like Tresor in Berlin, Ved Siden Af in Copenhagen, Südpol Hamburg and Hall in Tallin, to name a few. Lego also holds a residency at the German Schumacher Club in Bochum. In 2022 she had her first release on the Norwegian imprint Krill Music, where all profits from the sells are going to help the people of Ukraine during the war.
Available for DJ set.
Travel from Stockholm ARN if not a share.
Bookings: linda@parabelmusic.se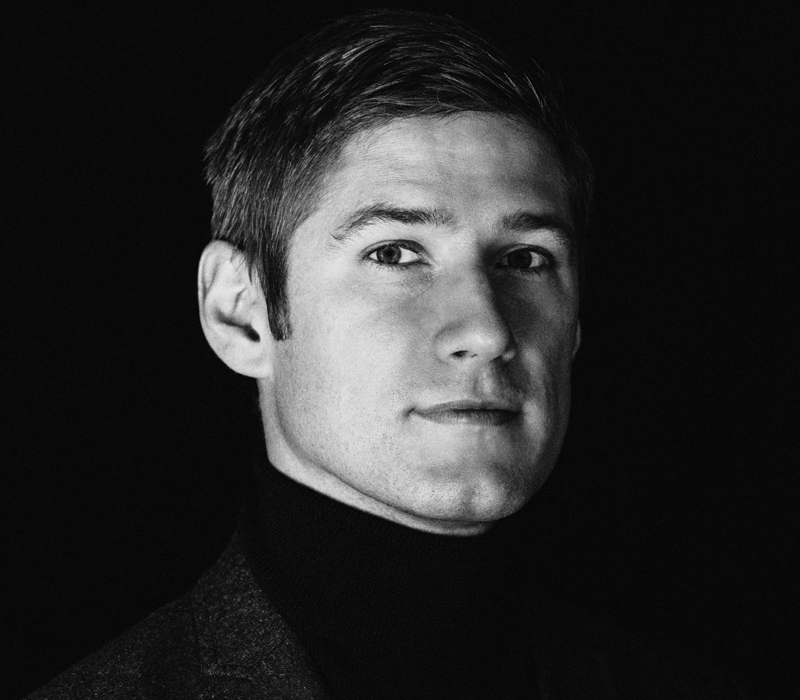 Jesper Dahlbäck is one of Sweden's leading DJ/producers with a lengthy back catalogue to his name. Ranging between the analogue sounds of the roland SH101 and the precision mathematics of the computer. He´s a researcher and developer of unheard sounds. Since the founding of Globe Studios in Stockholm, he´s always been looking for new ways to bend the rules and test the unknown. In his sets you will hear his own productions blending old classics with new unreleased demos.
"The most exciting element is that there's no genre boundaries in the music I make today. I like exploring different territories in sounds and breaking new ground. Sometimes I work only with my synthesizers, sometimes on collaborations with other people playing instruments or on vocals".
Available for DJ set.
Bookings: linda@parabelmusic.se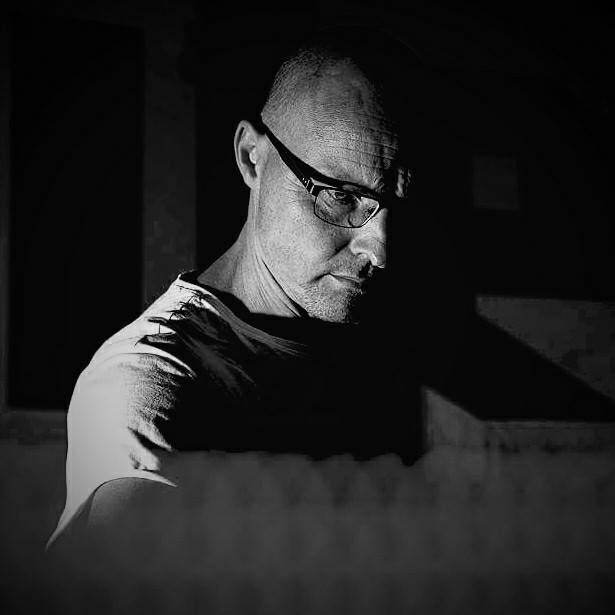 Dutchman Jeroen Search is one of techno's most infuential producers, but is also a well-kept public secret. Putting out consistently high quality music since the mid nineties, he is always right at the sharp end of the techno spectrum. Keeping him there are the slick beats he releases on his own genre-defning label Search, as well as those on Figure, Dynamic Refection and many others.
Named by many as a source of inspiration, Jeroen Search embodies a clear and honest interpretation of techno. His tracks, while continually evolving, always remain true to that typical Search-sound. Given his always refreshing output, he has seen no need to completely reinvent himself and instead keeps on putting out his always timeless techno, much to the delight of fans everywhere. With strong support from major names like Len Faki, Jeroen Search continues to tour the world. Spellbinding audiences with his expertly crafted DJ sets and truly inspirational live sets, and claiming his space at the table of the absolute cutting edge of techno.
Available for Dj – and live sets.
Bookings: sara@parabelmusic.se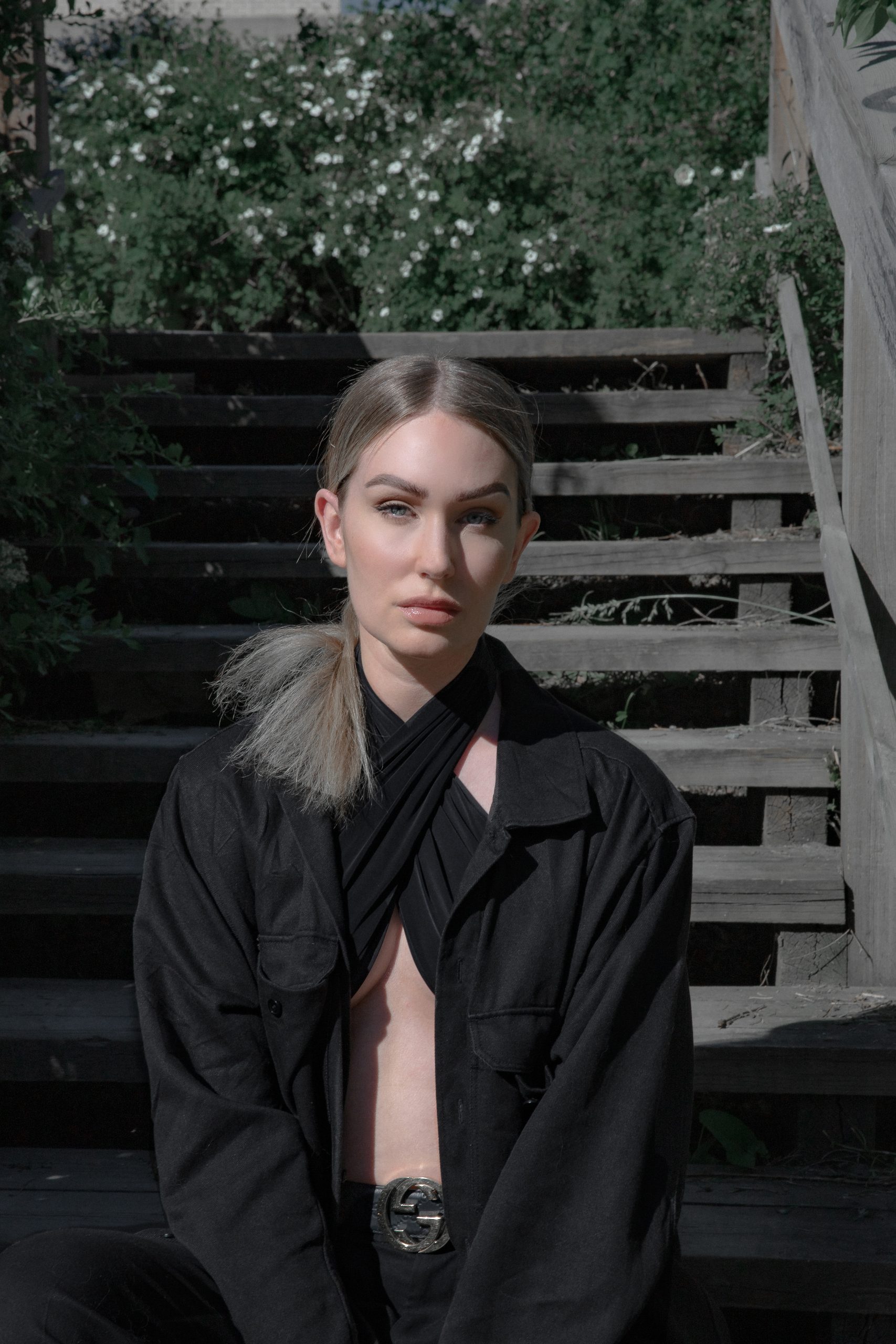 Linny Hex (Kvalia Records)
Dj and label owner Linny Hex's hallmark as a highly requested dj is to flourish on the borderland of night club and underground parties. Her performances at recognized fesitvals and clubs in Europe (Into the Valley, Izvir festival, Norberg Festival, Department Festival and more) has helped crystalize her sound and made her one of the most influential techno djs in Sweden.  
 
The blend between hypnotic soundscapes and pumping, stripped down, percussion heavy rythms that characterizes Linny's dj sets has brought her to join lineups in countries such as Italy, Slovenia, Latvia, Estonia, Germany, the UK and Denmark. More recently, Linny has become a well known figure within the European techno scene as founder of Kvalia Records. By its 6th release Kvalia hosts some of the worlds leading techno producers on its roster such as DJ Nobu, Psyk, Anthony Linell, Exos and Blazej Malinowski, and has hosted label nights in Berlin and Stockholm.
Presskit on request.
Available for dj-set.
Bookings: linda@parabelmusic.se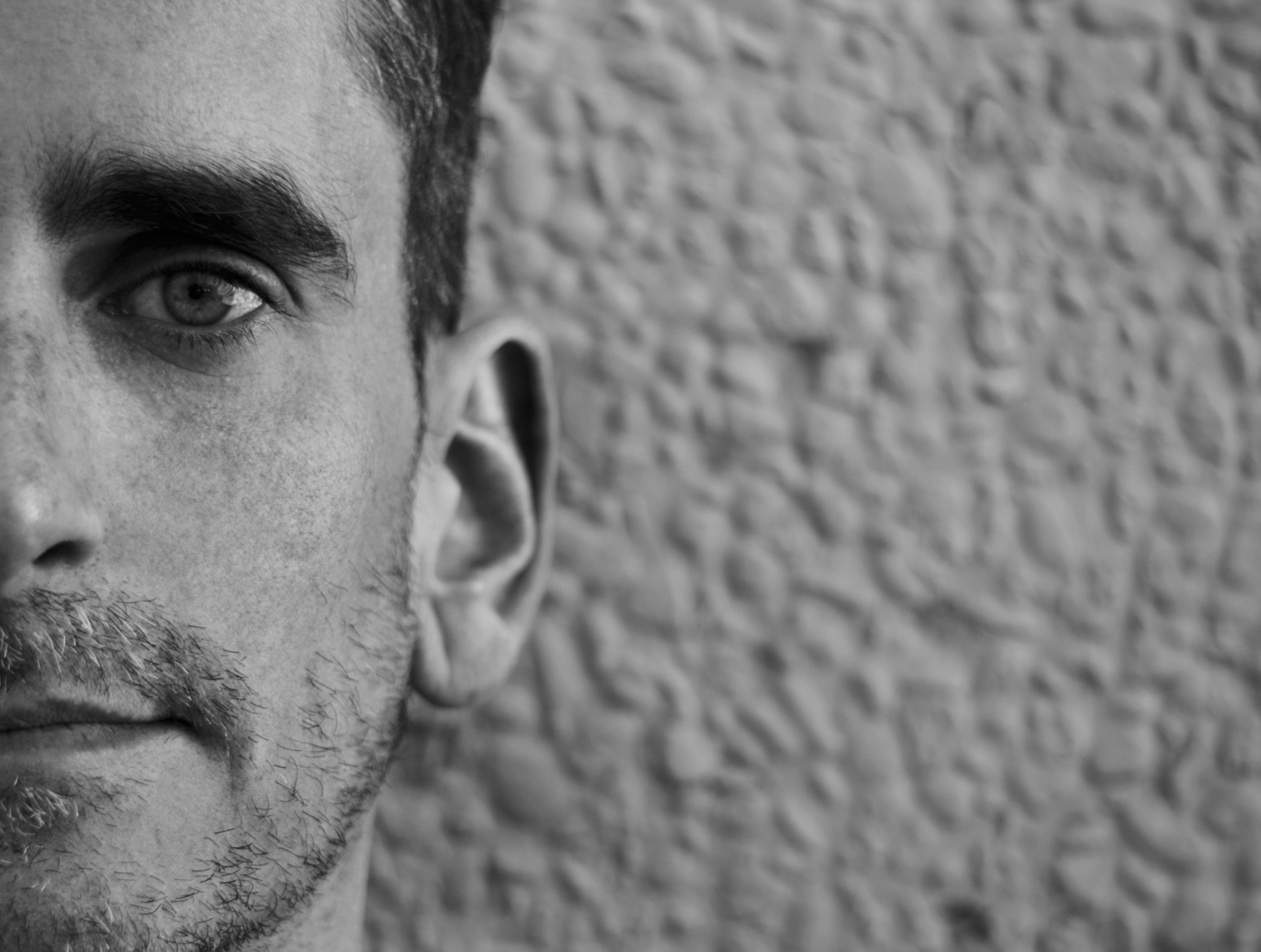 PFIRTER (Mindtrip / Modularz / Mord)
For the past ffteen years Argentinian-born, Barcelona-based producer Juan Pablo Pfrter has been pushing a sound by turns steely, dark and uplifting, true to the founding principles of the techno tetramorph but eager to throw his own vanguard, personal touch into the mix.
From the early days onward, whether expressing himself via DJing, producing or as a label owner, Pfrter has worked his magic with focus and style, gracing the likes of CLR, Figure, Mord and Stroboscopic Artefacts with choice singles whilst headlining some of the most respected electronic music bastions and events including Berghain, Tresor, Concrete, Awakenings and Time Warp. Ever since he embarked on his frst European tour back in 2005, Juan Pablo has worked tirelessly at shaping one of the most idiosyncratic sounds in contemporary electronic music. It's a sound which combines the heavy thump of stadium-sized kicks with textured organic relief and hypnotic sub-bass motifs a thousand listens couldn't diminish.
2006 saw the birth of Pfrter's own imprint, MindTrip, which has become one of the brightest beacons in the ever- changing techno landscape. The label serves as both a vessel for his own output and that of his close friends and collaborators, including luminaries such as Jonas Kopp, Stanislav Tolkachev, Dold, Fanon Flowers and more. In parallel, MindTrip has also fourished through its monthly podcast series, welcoming the likes of Antigone, Markus Suckut, Milton Bradley, Pär Grindvik, Jeroen Search and scores more exciting, singular artists, all invited to present an hour of music that captures the spirit and values of MindTrip.
After releasing over 50 club-formatted records, Pfrter took the leap into an album project with 2019's 'The Empty Space', which provided a widescreen view into the subtle intricacies and rich emotional spectrum of his craft. His sophomore full-length, Altered States, further builds upon the space for nuance and intrigue aforded by the long- play format, nodding to the club-oriented reality of his music while probing into the expressive, psychoactive possibilities embedded within the techno tradition.
Deftly bridging the gap between the inner and the outer, the ferce and the considered, Pfrter continues to collate eloquent pieces of work that swell in their impact when taken as a whole. Although his 12"s keep topping the specialist charts, Juan Pablo has proven the depth of his compositions doesn't fade when the strobes fash their last, but rather haunt his listeners' febrile minds long after the club has shut its doors. Darkness has rarely been so cozy.
Presskit on request.
Avaiable for dj-set.
Bookings: sara@parabelmusic.se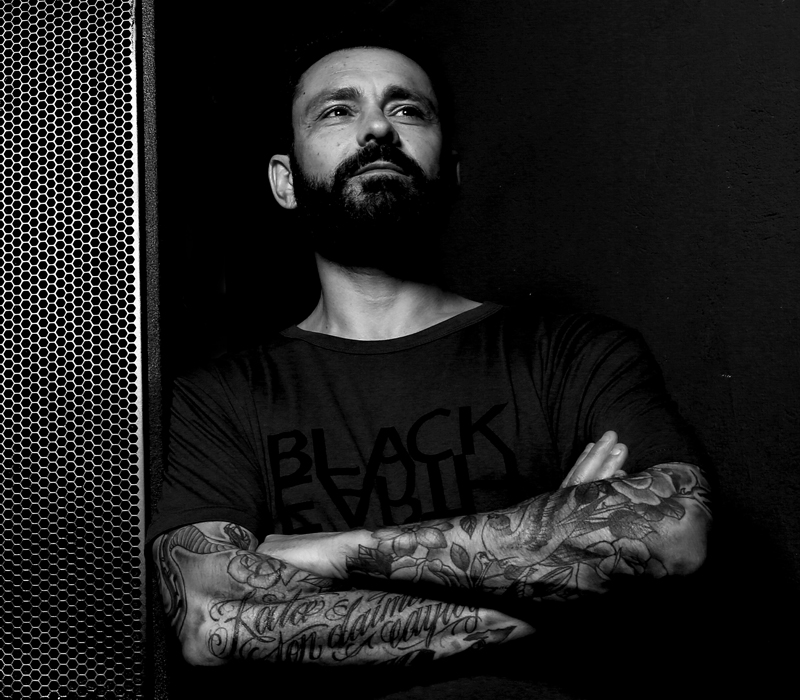 DIMI ANGÉLIS  (Mord, Warm Up Recordings, Axis Records, Tar Hallow, KEY Vinyl, ANGLS imprint)
To say that Dimi Angélis has been around, is to state the obvious. When during the late nineties techno frst got hold in The Netherlands, Dimi was there to help shape the culture that would see it fourish. Promoting raves and warehouse parties in Amsterdam and putting his frst needle on a record back when 'underground' actually meant something, he has since built a career that spans two decades. His craftsmanship is based on emotion, honesty and the frm belief that music has the power to move and educate. Over time his path has taken him everywhere from Berghain and Awakenings to Under Club and Dekmantel. Besides playing records, Dimi is an avid producer. After teaming up with Jeroen Search in 2004, the frst half of his twenty-odd active years saw him release a string of sought-after EP's and LP's on Mission (6277/Axis), Stockholm LTD and their co-owned A&S label. Now, as the beginning of a third decade draws closer, Dimi's been equally successful in putting out solo music on Mord, Warm Up Recordings, Axis Records, KEY Vinyl, Construct Re- Form, Krill Music, Falling Ethics and his own ANGLS imprint. Much like Dimi's ANGLS is a platform for open and straigthforward techno, helping to shape the genre for another two decades to come.
Available for dj-set.
Bookings: linda@parabelmusic.se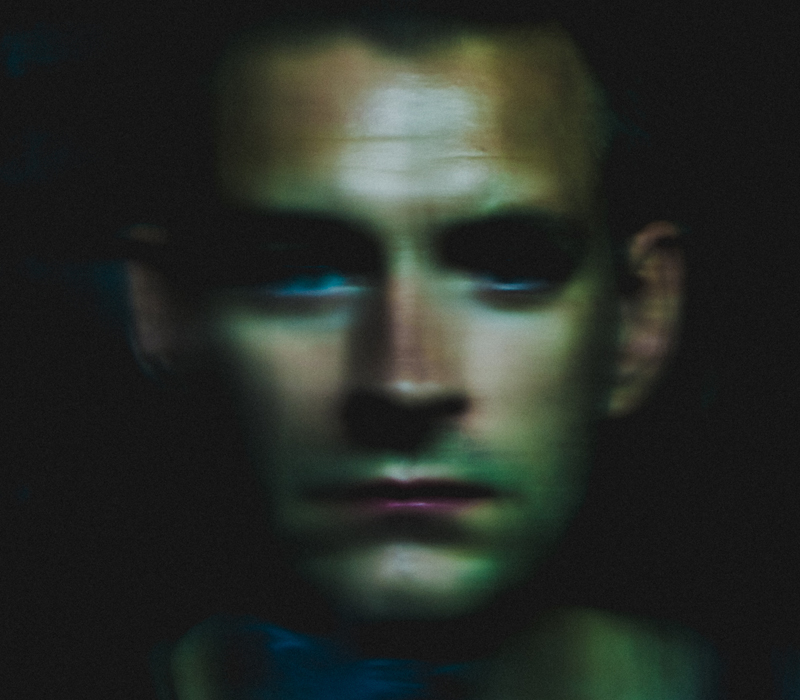 Joel Mull ( Parabel, Drumcode)
Joel Mull's career spans over three decades. With a background studying classical music, singing in choirs and playing in bands, Joel found electronic music at a young age as a source of freedom.
His first experience came from DJ'ing in the chill-out areas of rave parties in his native Stockholm during the early 90's.
With his roots from Germany, Hamburg, he moved to the city in 1994, and worked as a resident DJ for 3 years at one of the biggest techno clubs in Germany, Unit Club. This was an important period for him and as a DJ; It learned him how to control the energy of the night on the dance foor, from warm up sets to 10h marathon sets.
With releases on music labels worldwide along with Cari Lekebusch, Robert Leiner, Adam Beyer and Jesper Dahlbäck he counts to the frst wave of Swedish techno producer who became known around the world as the "Swedish techno sound".
He has produced over 100 releases and under various names such as Icarus, Gotzkowsky and most recent under his alias Damm.
He often refers to himself and his craft as a sound architect, and if you've ever experienced his club sets, you'll understand why.
Under his ambient and electronica alias Damm, Joel revives one of his earliest aliases and expands upon this discipline even further
Available for Djset.
Travel from Stockholm ARN if not a share.
Bookings: linda@parabelmusic.se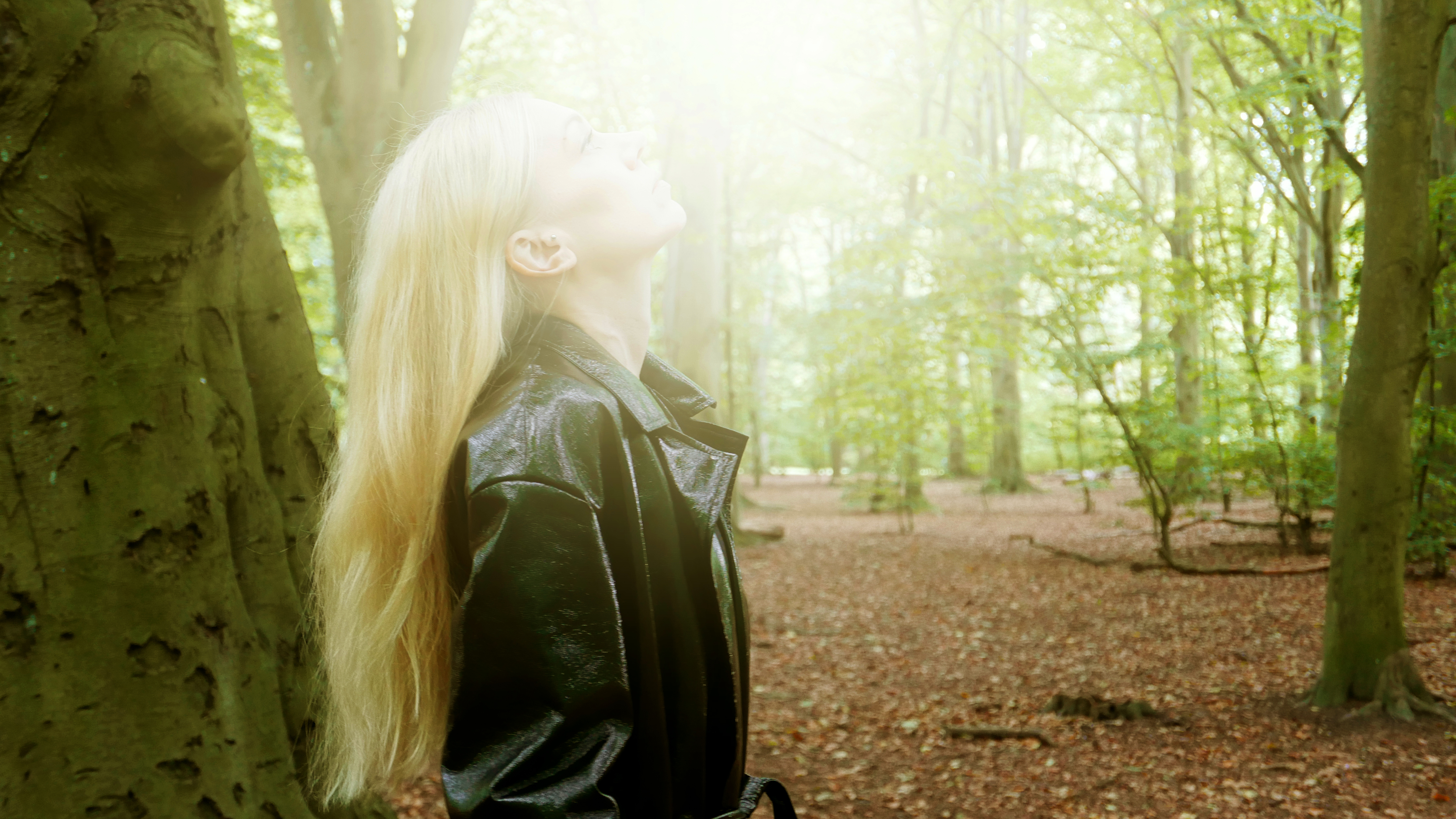 Drumcode ltd / Mosh Musik
For ten years, Sandra Mosh has been an undeniable force in the electronic music scene, making a significant mark as a DJ, producer, radio host, and journalist. Hypnotic yet driving, melodic yet minimalist, Mosh's sound is a dark sonic tapestry that has put her at the forefront of Sweden's techno scene, infusing a distinct blend of jacking techno, 90's tribal techno, and electro.
Sandra Mosh is a part of the Swedish techno agency and label, Parabel, alongside other techno heavyweights, including Joel Mull, Jesper Dahlbäck, Nima Khak, Joachim Spieth, and Mary Velo.
She currently holds a residency at X, an intimate techno club in Malmö, Sweden.
A prominent figure in the European techno club circuit, Mosh has played her trademark journeying interstellar DJ sets at many of Europe's techno landmarks, including Berghain, Tresor, About Blank, and OHM.
In 2017, together with Patrick Siech, she embarked on a successful tour of the East Coast of Australia, while her high-energy DJ sets have earned her coveted spots at electronic music festivals throughout Europe, such as Sónar, KaZantip, Lollapalooza, and Way Out West.
From 2011 until recently, Mosh was a radio DJ and host on Swedish national radio, where she hosted her own highly influential DJ show at Musikguiden i P3 on Friday nights. Much like her DJ sets, the weekly program saw her expertly curate pounding techno, electronica, house, and ambient, creating a world that transcends the dancefloor.
As a producer, she has released tracks on various techno labels, including Drumcode Limited, Northallsen records, and Brothers Black. She also launched the label, MOSH Musik, as an outlet for her own techno experimentations. The first release was 2014's Skallgång, followed by Skogsrave in 2015, and Kalabalik in 2018. Unmistakably techno, yet each unique in their expression, all three releases boast Mosh's uncanny ability to combine pulsating rhythms, minimalist hook-laden arpeggios, and glacial atmospherics. 2021 will see multiple releases from a new collaboration between Sandra Mosh and Patrick Siech, the first being a 4-track EP entitled Relicta to be released on 29 January through Drumcode Limited. Relicta seamlessly unites the duo's individual strengths, resulting in a dark and relentless barrage of pounding, hypnotic techno that takes listeners on an intense voyage into space.
Available for dj set.
Flight from Copenhagen Kastrup if not a share.
Bookings: linda@parabelmusic.se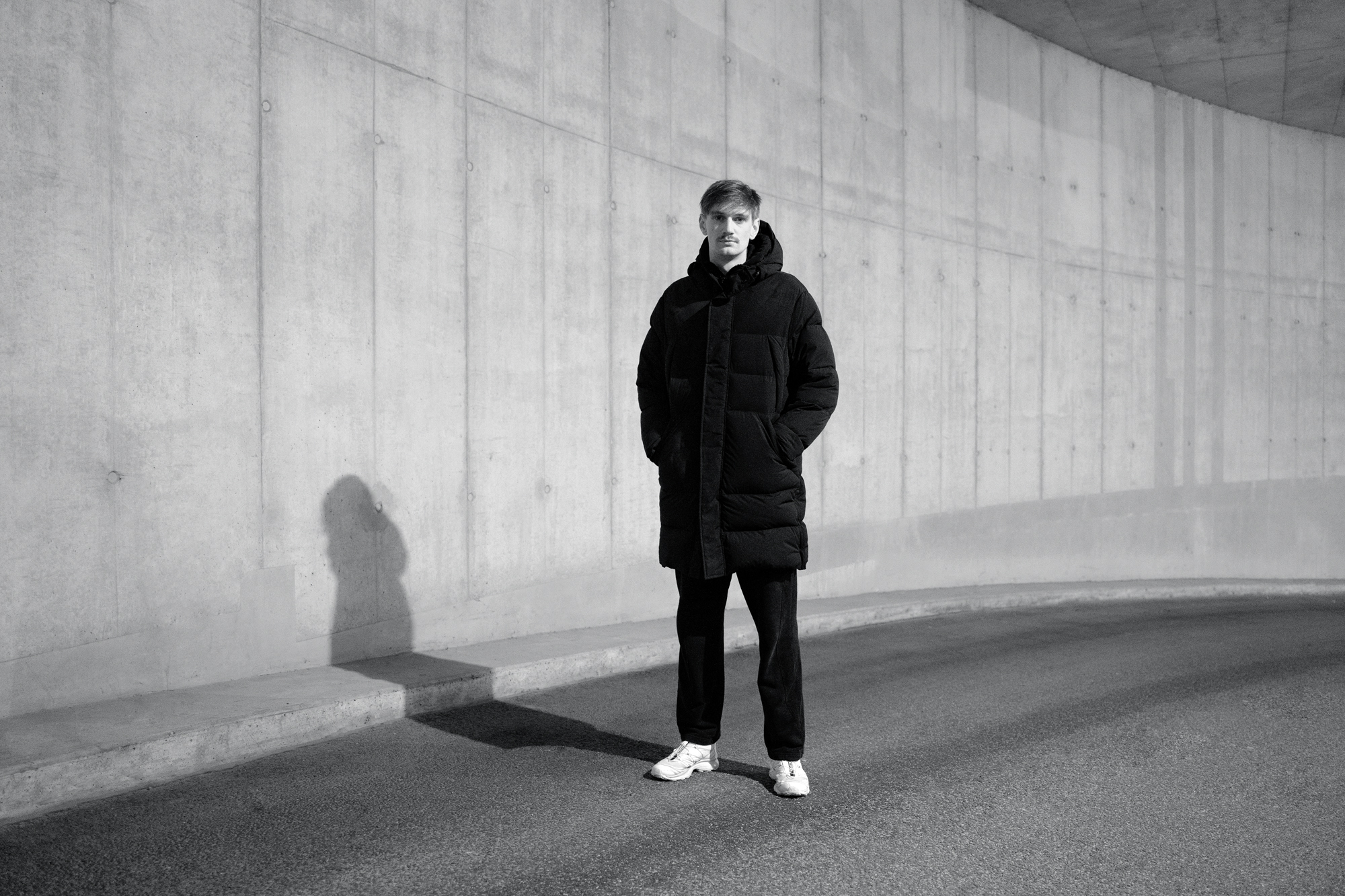 Franz Jäger
After experimenting with Dubstep and Drum 'n' Bass for over 8 years Franz Jäger started in 2016 following a more technoid approach. Based in Stockholm and inspired by the works of Seba, DJ Slip a.k.a. Troy Geary as well as jazz, soul and the sound of nature he now passionately focusses on his unique interpretation of minimalistic and organic Techno full of momentum and carefully crafted soundscapes. With early support and mentoring from Cari Lekebusch he first played at one of the infamous "Underground Cult" parties followed by numerous gigs all over Sweden including Club 'mmmmm' in Stockholm. As resident of Schimmer Records from Stuttgart and with his release on HAYES Collective in 2020 and his debut album on Diffuse Reality in 2021 he gained massive attention and received heavy support for his outstanding creative output. Having had his first international appearance in Berlin for Room Lab shortly after Franz Jäger is now part of both Schimmer Records and Parabel Music. With upcoming LP release on Malör and more Franz Jäger will surely be heard plentily exploring the depths of electronic music paired with his distinctive combination of organic and broken sounds.
Available for djset.
Flight from Stockholm ARN if not a share.
For bookings please contact sara@parabelmusic.se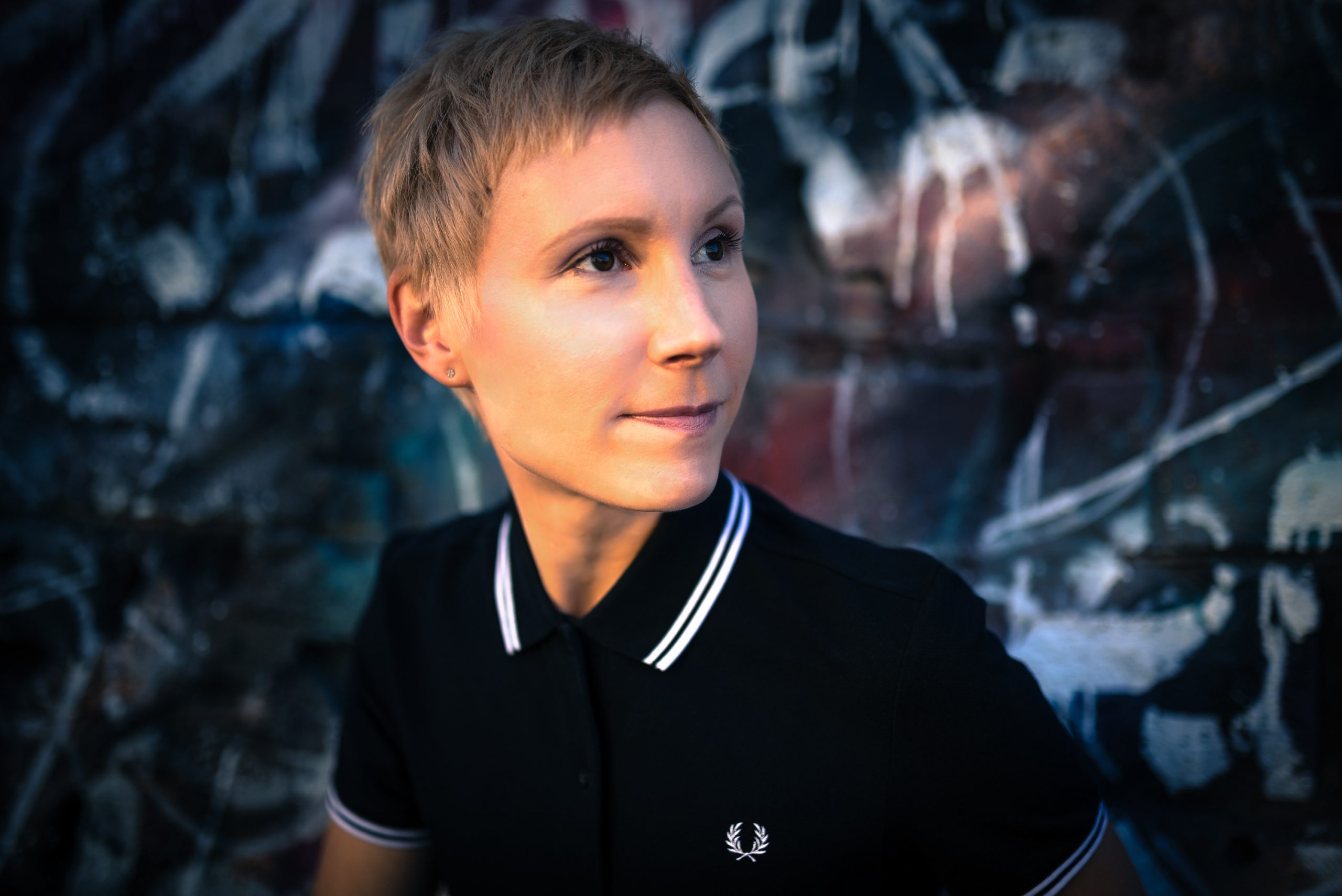 MIIA MAGIA (Motto Sono records)
Starting with her pure love for music, collecting records and clubbing lead Miia Magia to become one of the pioneering female figures in the Finnish club scene. Her musical journey took her through 90's UK alternative rock and 00's Nu Disco & House, finally arriving in today's classic Deep House and Techno.
DJ'ing all over Finland, organizing parties and working residencies at legendary Helsinki clubs such as Semifinal, mbar and DTM also made her a strong character in the LGBTQ+ scene, leading the Helsinki Pride parade for several years in a row.
Invitations kept coming to Estonia, Spain and Sweden to play alongsides some of her favourite artists like Axel Boman, Cari Lekebusch, DJ Hell, Sister Bliss, Proteus, Orion and Roberto Rodriguez. Miia best describes her own style of playing as "deep, moody, sharp and groovy".
Living and breathing the Stockholm underground club and rave scene between 2015-2019 refined her skills as a DJ and ignited the start of her own label with Mr. Barth (aka. Cari Lekebusch). Motto Sono Records is now actively and comprehensively representing art and deep emotional grooves for the demanding DJ and audience with the motto "the only good system is a sound system".
Presskit on request.
Available for dj-set.
Flight from Helsinki if not a share.
Bookings: linda@parabelmusic.se