Warning: Undefined array key "page" in /customers/b/e/1/parabelmusic.se/httpd.www/wp-content/themes/parabelmusic_theme/template-parts/content.php on line 5 Warning: Undefined array key "page" in /customers/b/e/1/parabelmusic.se/httpd.www/wp-content/themes/parabelmusic_theme/template-parts/content.php on line 10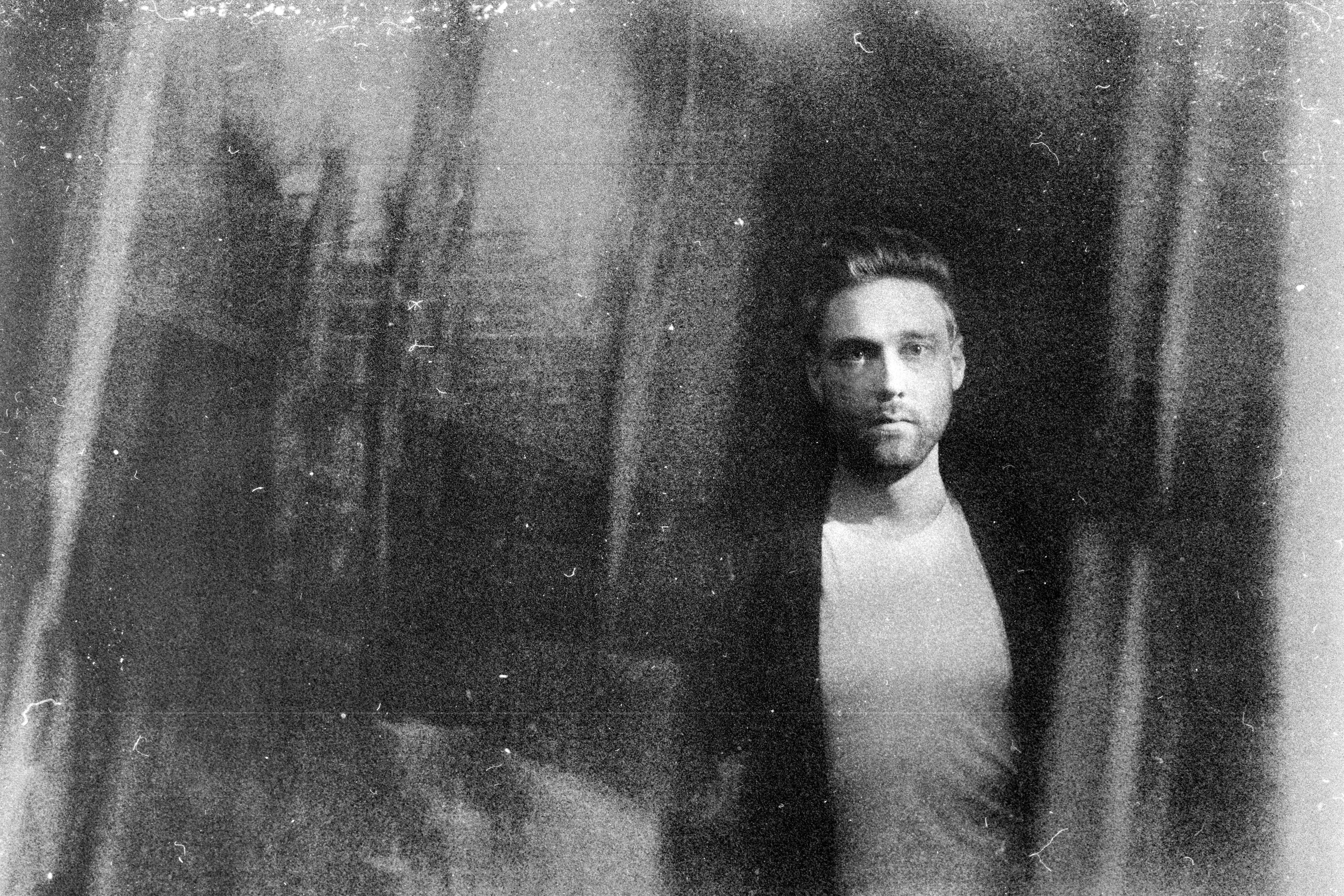 One interesting fact about hypnosis is that those most receptive to it are not the gullible and weak minded.
On the contrary, people of high intelligence and self-control are more likely to fall under the spell. According to psychologist Jeremy Dean, this is because the key to entering a hypnotic state is concentration. On the other hand, it's also about the ability of letting go. A combination of focus and release. Patrick Siech's process as an electronic music creator could well be described with the same words: Focus and release.
Patrick has built an entire Eurorack modular system around the philosophy of letting go of the controls and let the randomness of his machines lead the way – to act more as a listener than a producer or a technician.
Many DJs and artists swimming in the deep end of the house and techno pool are often said to be "taking the audience on a journey". Patrick Siech, however, lets his vast array of music equipment take HIM on a journey – as much machine soul as possible with just enough human interference. Instead of acting the part of the bold explorer, in charge of a musical expedition into the unknown, Patrick Siech takes on the roll of the creative travel reporter, carefully listening, selecting and editing the exceedingly long live takes this approach yields. The result is a musical body full of life, quirks and unpredictability cleverly organized by Patrick in such a way as to function as a hypnotic and mind-altering force on any dance foor.
"I believe the entire purpose of the techno genre is to explore and create sounds, beats and settings that take peoples minds away from reality", Patrick says.
"Combining this with dance and the club setting, you get a very powerful form of escapism. I love the possibility and also the demand for boundary pushing sound creation and exploration, that I believe is needed to constantly propel the genre forward. Escaping reality and reaching diferent states of mind through ritual music has been around for ages, but with help of synthesised sounds and experimentation, you are able to reach the next level of mindfuck."
To be sure, this is what Patrick Siech has been aiming for from the very start. He begun spinning records in southern Sweden in the late '90s, making a name for himself as a club promoter and skilled DJ.
Almost twenty years later, this close connection and avid respect for the dance foor and its multitude of inhabitants is still at the very core of Patrick's enterprise both as a DJ and a producer.
To connect with the crowd at an almost primal tribal level, to create a vibe of togetherness and exclusiveness, to hypnotize and unite all the individuals in the dance foor into one single collective mind.
These are the goals of Patrick Siech. Witnesses from countless secluded afterhours parties in Stockholm or Malmö can testify to his success, as can thousands of Berlin dancers in prestigious clubs like Berghain, Panorama Bar or Tresor. Once the connection is made, the capacity or prestige of the venue is nothing – the vibe is everything
Available for DJ set.
Travel from Kastrup Copenhagen if not a share.
Bookings: linda@parabelmusic.se
https://soundcloud.com/patricksiech
https://www.facebook.com/patricksiech/